Running an online store can be very lonely and confusing.
You launched your store, and then...crickets...🦗
But you are active daily on social media, and yet not enough people buy.
You work hard on your SEO even though you don't fully understand it... but it's difficult and takes time to see results.
You improve your store, but have no idea if it's clear and optimized enough to generate more sales.
More crickets... no increase in revenue.
You join free webinars and buy courses, but the advice is too general and not practical enough.
"Maybe I should just close up shop and get a day job" you think to yourself...
But get this...
Having helped 100s of store owners through 1-1 coaching, store makeovers, SEO, Ads and Social Media management over 7+ years, we have created an online space for personalised marketing learning and support that is totally different to other communities.
Discover; The Webshop Success Hub Membership.
Imagine a team of marketing experts that are there to answer your questions and help solve your problems on-demand 👩🏻‍💻
An online hub where you learn the best ways to market your store, stay on top of industry news and get inspiration to improve your store and marketing.
Being a member allows you to:
Quickly get unstuck instead of wasting hours trying to figure out how to do something yourself (we all know time IS money) so you can fully focus on building your business, your products, and everything you are great at
Take away the guesswork: we know what works and what doesn't and can suggest things for you to try when it comes to your store and marketing that you can implement directly.
Get personalised support and & feedback for YOUR store, instead of the general fluff and bullsh*t advice you see everywhere
Learn from other e-commerce owners and their challenges
⚠️ THIS IS NOT one of those standard cutesy networking communities for hobby stores (although you can of course network). This is a hub for serious store owners who want to take real hands-on action and get to 10K, 20K even 30K months. You will have your own marketing team in your back pocket, ready to support you where needed.⚠️
It doesn't matter what system your store is built in or how much marketing experience you have. There's a wealth of easy-to-understand-and-implement knowledge waiting for you on the inside and new content coming weekly.
Specifically you get:
Live Group Chat access to Lina and the whole TWSH team of experts
Easy-to-understand videos, articles, guides. We talk about SEO / SEA / Facebook / Instagram / Tiktok / Copywriting / Advertising / Store Optimization and more
Technical know-how if you run into issues with your store or marketing channels
The latest marketing news is shared inside the community
Ask questions about any marketing topic and get personalised feedback
Access to special bonuses and masterclasses
Opportunity to collaborate with other store owners
Meet the Team of Experts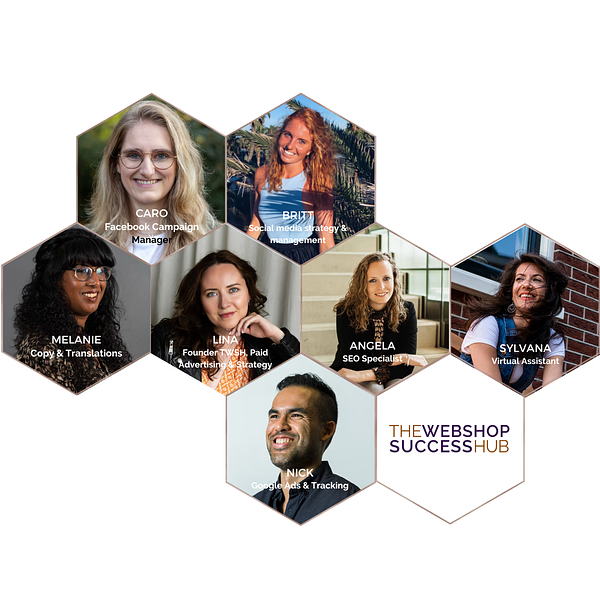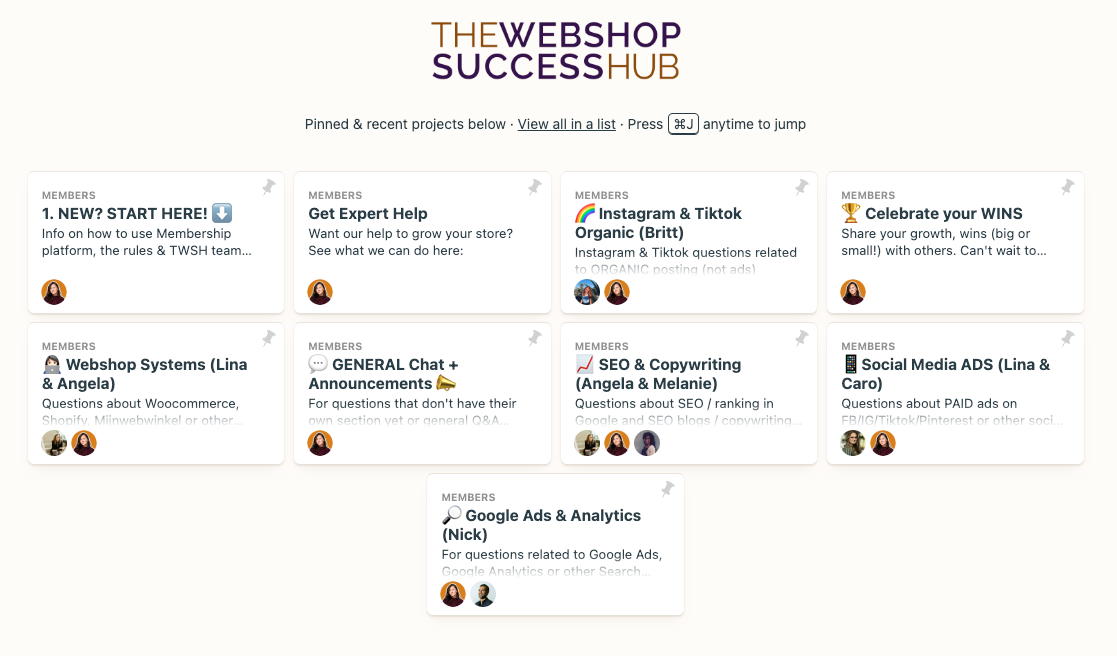 Ready to super-charge your marketing knowledge & store revenue? 🚀 Choose a plan (you can always upgrade later!)
✨ PS. Not sure what plan you want yet? Don't worry! You can easily change/upgrade plans yourself whenever you need to.
Example: if you choose Basic but want to later upgrade to Pro, you can!
a selection of our members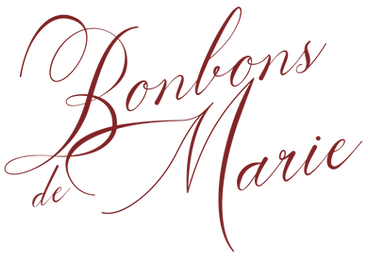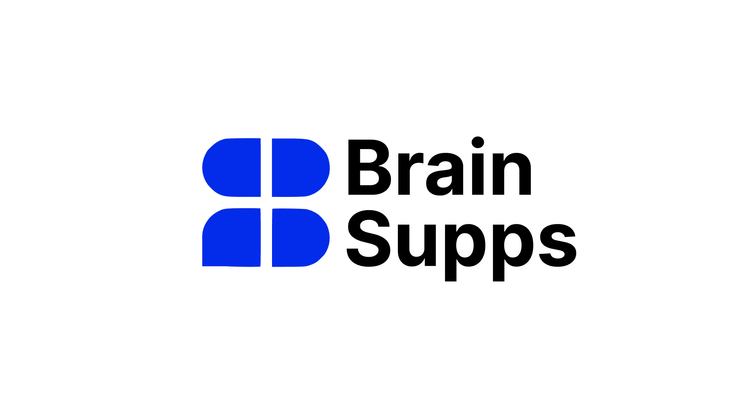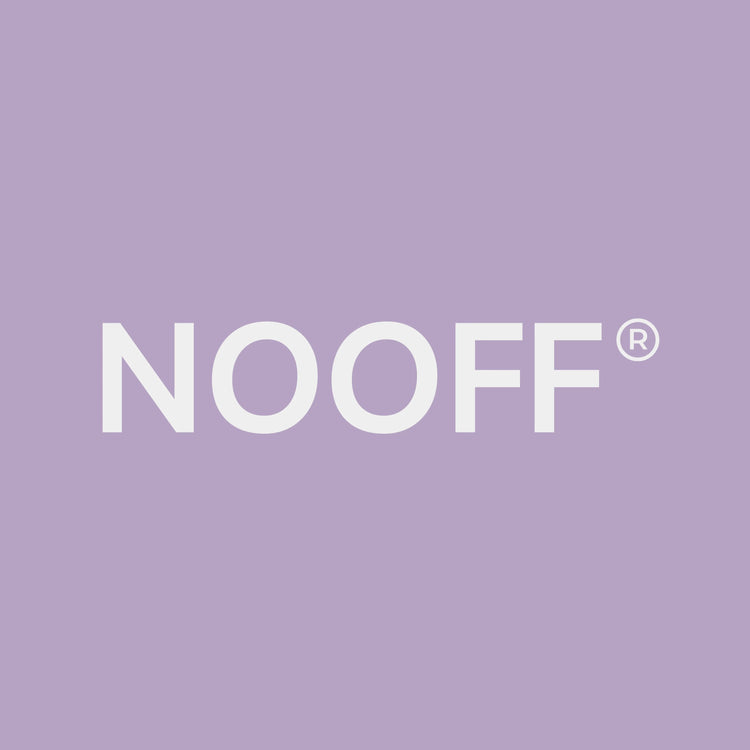 TWSH Reviews
I found Lina online and asked her to help me with my webshop. She looked at this critically and shared many valuable tips with me. Lina also helped me in the field of marketing! I am very satisfied and hope to work together again soon. Thanks again!

Niall
I was unable to activate Facebook and Instagram shopping for my webshop. I spent days/hours on it. Lina arranged it very quickly and also gave me tips. I should have asked for help much sooner, it would have saved me a lot of frustration. Highly recommended as it's super quick and helpful. Thanks again!

Marscha
I was one of those people who just clicked 'boost' because I just couldn't handle the ad management... I wasted a lot of money this way. Now that it was explained to me how to create certain advertisements with the Meta pixel, I'm already seeing very good results! Thank you for the step in the right direction. You rock!

Karlijn
FAQs
Is it in English?

Yes, we like to keep it international and so all communication and content is in English.
Does it matter what store system I use?

No it doesn't matter much. Of course some issues may be hard to answer or solve if there are already limitations in your store sytem. In that case we will tell you this. But we have worked with many different systems such as Woocommerce, Shopify, Wix, Mijnwebwinkel, Lightspeed and more.
Can i pay per month?

Yes! Simply choose whether you want the Basic or Pro plan and select the "Monthly payments" link. And don't worry - you will first get a 20-day free trial and only when this is over you will be charged unless you cancel it beforehand.
Can I cancel/change my subscription anytime?

Yes, should you wish to cancel you can do this yourself easily via the email you get after signing up for the trial. There is a link to Login to the Customer Portal at the bottom where you can change or cancel your subscription.
Can I ask anything inside the membership?

Yes pretty much. The membership is divided into topics and each topic has at least one expert ready to answer your question in the group chat.
Where does the membership live?

We use a tool called "Basecamp" which is both on desktop and a mobile app. It's a tool that makes it easy to share things and communicate without distractions.
I'M A BEGINNER, DOES THAT MATTER?

Nope! We have members with experience and stores of all sizes and ages. Generally, if you already have about 1-2 year minimum experience running your store, you will get the most out of this. But whatever your level, you will learn a lot!